Women Truckers Could Ease The Truck Driver Shortage
Trucking Companies Recruit Women Truckers To Fill The Driver Drought
A severe labor shortage in the truck driving industry has prompted trucking companies to turn to an underutilized employment pool: women. The American Trucking Associations report there are currently 48,000 driver openings, with a projected 890,000 total vacancies through 2025. A strengthening economy has provided lower fuel prices, an increase in online shopping, and the need for near-record cargo loads. The demand for more shipments is increasing the need for truck drivers. Roughly 5.1% of truck drivers are female, so trucking companies are recognizing the opportunity to expand staff by making positions more attractive to women truckers.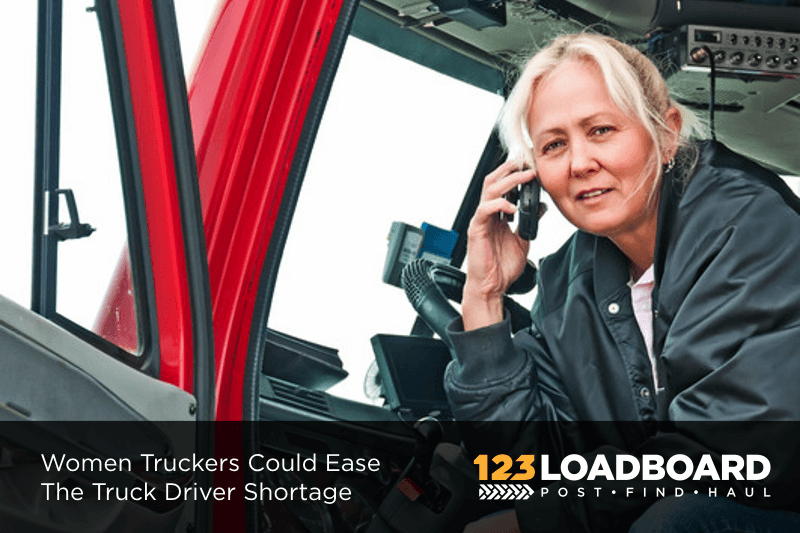 How Trucking Companies Attract Women
Some trucking companies, like Covenant Transport of Chattanooga, Tenn., have a higher than average number of women truck drivers. The difference between Covenant Transport, whose female drivers make up 15% of the total truckers, and companies who have few to no women drivers is a concentration on culture.
Valuing Female Employees
Trucking companies that build a culture of valuing female employees will find they not only attract more females but also retain them. Ensuring private areas – showers, restrooms, and lounges – are available exclusively to women drivers helps them to feel safe and values.
Job Posting
Trucking companies looking to recruit women drivers will make sure that verbiage is included in the job posting. Recruiting ads and text must be inclusive to women while making it evident that their safety is a priority.
Promoting Female Leaders
Women interested in becoming truck drivers will do homework on different trucking companies. Those companies that have leadership and management roles filled by women will be more welcoming to female candidates.
Hosting Events
Offering an opportunity for female truckers within the company to meet one another will ensure camaraderie amongst women drivers, helping boost the company's retention.
Using Female Trainers
LadyTruckDrivers.com reports some female truck driver trainees are waiting weeks at a time for a female trainer to complete the field work. Some companies refuse to pair female students with male trainers for liability reasons, and should be prepared to offer a female trainer to those ready and willing to work.
Recruiting women into the trucking industry may begin sooner than expected. The Women in Trucking Association introduced a Girl Scout badge in 2014 to promote women holding careers in the transportation industry.