Driver Training Trucking Rules – Important Update
It looks like the world of new driver training is about to undergo a whole lot of change. After extensive review, proposed driver training rules have cleared the White House's Office of Management and Budget (OMB) review process and are about to debut for public review and comment.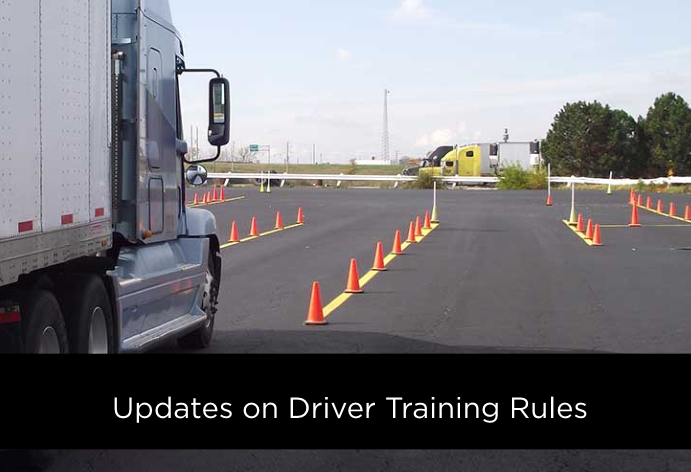 The proposed changes are a package developed by the Entry-Level Driver Training Committee, which is a committee of experts from all segments of the trucking industry, including carriers, an owner-operator, lobbying groups, trucking schools, and associations like the ATA and the OOIDA. The negotiated rules were developed after six separate meetings intended to resolve differences between the groups and develop a consensus going forward.
The committee was tasked to address safety and risk management issues that were concerns to truckers and other motorists alike. Different driver training methods among various company drivers and owner operators had led to different onboarding processes and on-the-road behaviors. Some detractors even claimed that the inconsistent standards created potential loopholes that were ripe for abuse and could lead to less well-qualified drivers on the road.
Driver Training Standards
Many industry observers viewed the inconsistent training as dangerous to both truckers and other motorists. The proposed driver training rules are meant to enforce a consistent standard and reduce potential endangerment.
While the full details of the rules are not available yet, they are mostly targeted at establishing minimum training driving-hours. The committee recommended a minimum of 30 hours of behind-the-wheel training, comprised of at least 10 hours on the range, 10 on the road, and 10 to be used at the instructor's discretion. Additional rule changes also addressed standardization to trucking school curriculum as well as a national registry of training providers. U.S. Transportation Secretary Anthony Foxx is hopeful that the new driver training rules will benefit the safety of both truckers and other motorists by reducing potential endangerment.
The rules are expected to be fully approved later this year, with an anticipated phase-in period of three years after that date to allow states, carriers, and trucker training providers to make necessary changes to the current practices and resources.
While these rules are targeted to new truckers and won't directly affect veteran truckers, it is worth noting that this is another way in which the trucking industry has been brought to the attention of the national stage. Interstate and even federal cooperation in regards to the rules and regulations of the trucking industry are on the rise, leading to changes like this and many others to come in the future.