123Loadboard adds Real-Time Load Alerts, Historical Freight Rates, and more.
123Loadboard releases new tools, feature redesigns, and over 100 behind the scenes improvements that are all geared for making life easier on the road.
New features on 123Loadboard
The updated website has 4 new tools and additional features that drivers have come to enjoy and love, but with a redesigned interface that focuses on ease of use, security, and reliability.
"The market is quite volatile right now due to Covid-19, but it's never been a better time to be a member of 123Loadboard. We're all working remotely and our many teams haven't stopped working to help the Professional Trucker," said 123Loadboard V.P., Loarn Metzen.

Real-time search alerts
Have a favorite lane or a route that you're always running? Setting a search alert allows you to get notified in real-time when new loads are posted to that lane. Sign in to see it in action.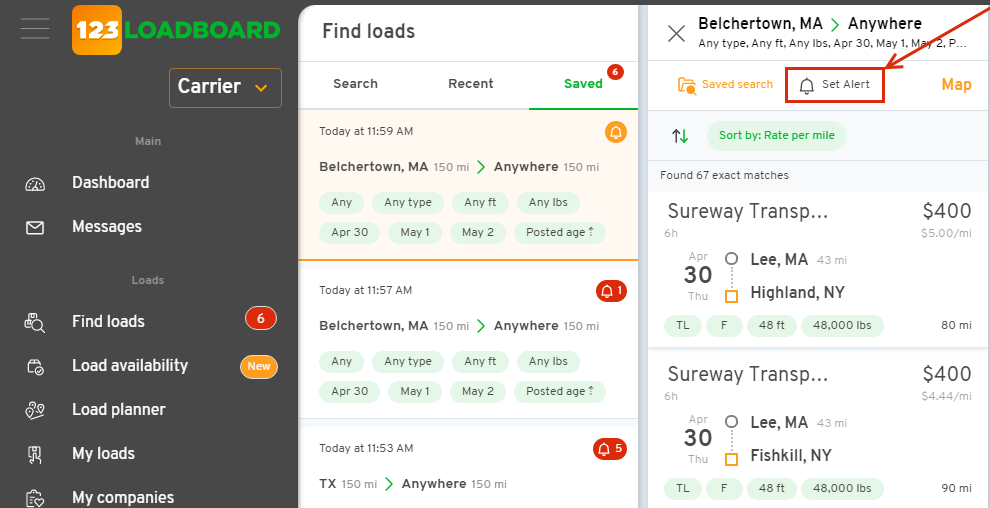 Rate check historical chart
Using our new and improved rate check tool you can now see historical rates up to a year in the past presented in an interactive chart. Sign in to see it in action.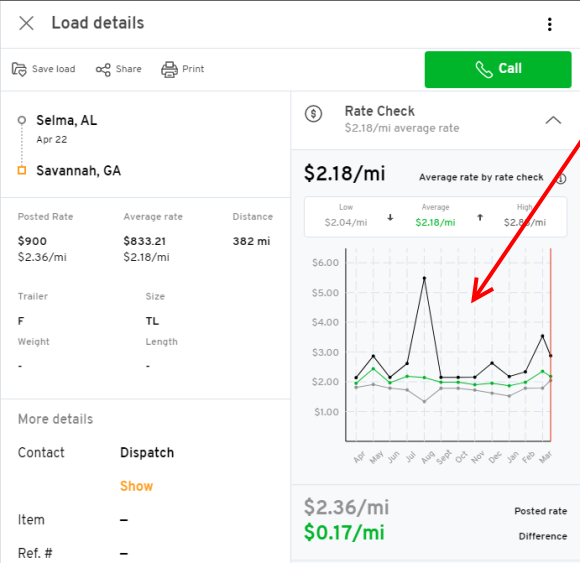 Load availability
Our new and improved Load Availability tool has been given a shiny new look and gives you an even better picture of the load density within and between states. Sign in to see it in action.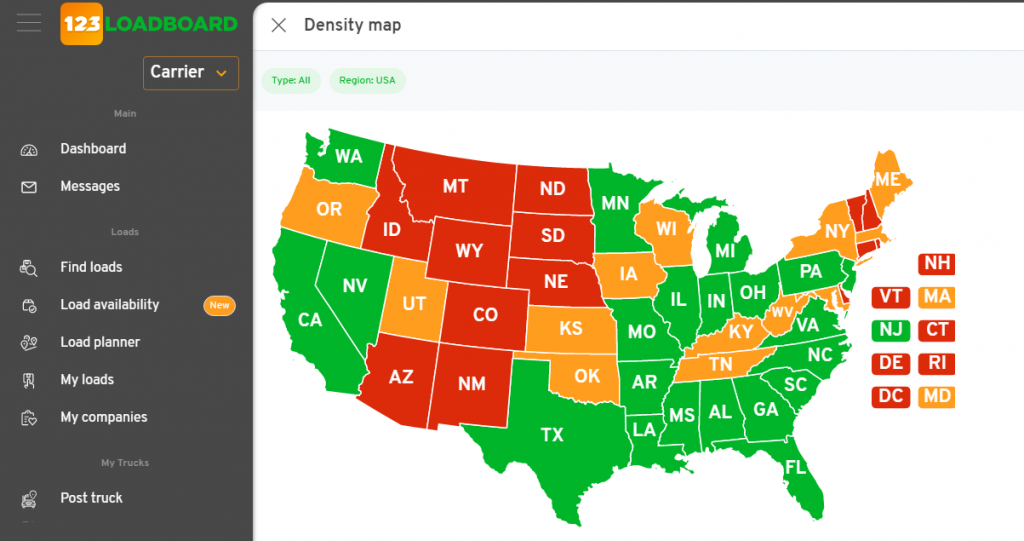 Profit calculator
The newly launched profit calculator helps you determine the real profitability of a load and lets you set your own values for MPG, fuel cost, dispatch fees, etc to give you the most accurate picture possible of your take-home pay. Sign in to see it in action.
To find out more about 123Loadboard's latest feature launches or to schedule a demo, visit www.123loadboard.com or call (877) 875-5301.