What Are The Best Truck Driver Job Sites For Truckers?
Whether you're currently out of work or just exploring your options for a possible change, knowing where to find good truck driver jobs is a good idea. Fortunately, the trucking job market is a very driver-friendly one, with tens of thousands of available jobs nationwide. Job boards, truck driver agencies, and high-traffic job sites abound for drivers conducting a job search for their next opportunity.
With so many sites out there, knowing where to look can be confusing. Here are a few of the best places for both new and experienced drivers to look for work.
IMPORTANT
If you are an owner-operator truck driver looking for loads, click here to search for truckloads.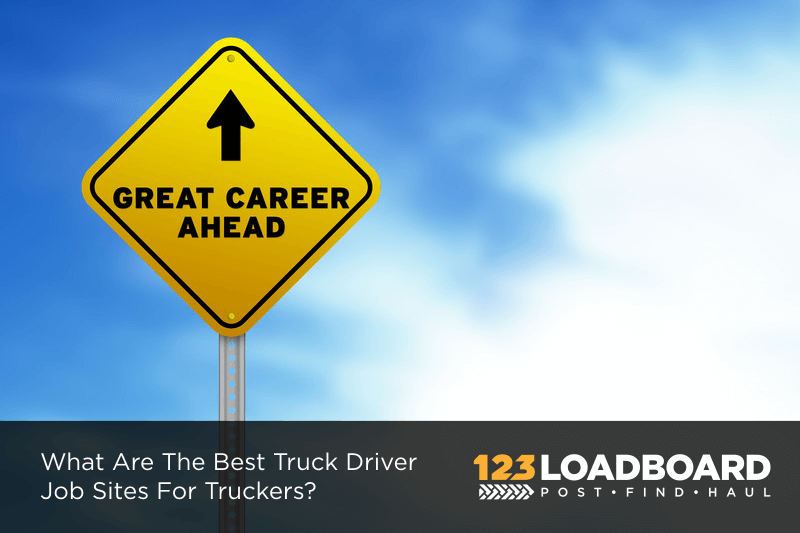 Indeed.com
Indeed is one of the biggest overall job sites in the world, and trucking opportunities are included in their listings. Indeed.com alone has tens of thousands of listing for open jobs. Best of all, the site allows you to filter your search by many various criteria. Want to search for jobs that pay more than $60,000 annually? At the time of this writing, Indeed has 52,041 jobs listed. Want to search for jobs where you can drive locally? Indeed has over 24,000 listed. You can also search within specific companies on Indeed.com.
AllTruckJobs.com
AllTruckJobs is a little different than your traditional job board. You fill out a profile and then they match you with companies that are looking for drivers that meet your qualifications. It takes a little more time to get to the actual "search," but the results can we well worth the investment of time. AllTruckJobs advertises companies offering $10K bonuses, hourly rates of $20 and up, and mileage rates of up to $2 per mile. If you have time to set up a profile, AllTruckJobs.com might just be the ticket to your next high-paying gig.
Monster.com
A veteran of the online job search industry, Monster.com is still going strong. While Monster is a well-known site for white-collar job searches, that's not all they do. Monster has thousands of trucking jobs available, including both local and long-haul gigs. Similar to Indeed.com, the site allows you to filter by license type, full- or part-time status, company, city, and state. So don't overlook Monster.com just because you aren't trying to get a job as an accountant; Monster has plenty of listings for drivers, too.
EveryTruckJob.com
EveryTruckJob.com claims to have job listings from over 1,200 companies on its site. With search features that filter everything from state to equipment type, EveryTruckJob.com is very user-friendly and efficient. They'll match you with positions and companies that are a good fit, based on your profile. Best of all, you can block certain companies from seeing you. Don't want to work for a company that you used to work for or that has a terrible reputation? Block them. Don't want your current employer to see that you are dipping your toes into the water? Block them. All in all, EveryTruckJob.com is among the most useful job boards for truck drivers.
Whether you're new to the industry or a veteran, jobs abound for drivers who know where to look. If at first you don't succeed, apply, apply again. Keep on trucking!
Categories