123Loadboard adds new intelligent app features to their Truck Driver App
123Loadboard has released enhancements to its Android and iOS app in response to users' request for more features allowing them to search, sort and find loads more quickly. These changes mark one of the biggest single release of new functionality since the app was launched.
New features in the load board app make it a more powerful freight matching platform for Truck Drivers.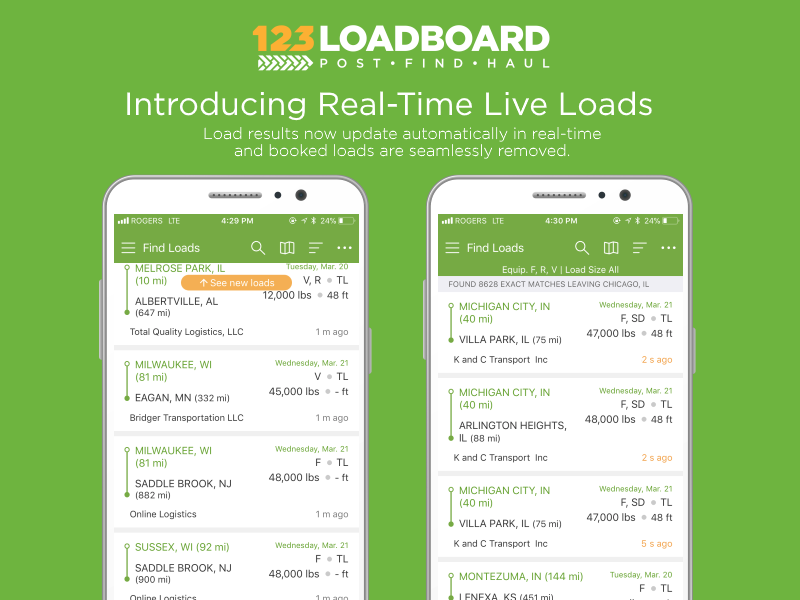 "We wanted truck drivers to be able to use their favorite load board app in new ways to query and get enhanced results enabling them to take quick action," said V.P., Loarn Metzen.

"These new features will help drivers find and filter available loads in the area, tag their favorite brokers and at the same time also see potential backhauls for the return journey home.  These improvements are top notch and will only serve to enhance the truck driver's user experience," continued Loarn.
Carriers will benefit from being able to see real-time load updates, view loads in a map view, create a database of favorite companies for which they like hauling, plus they can also elect to receive load alerts directly from brokers about loads in the area where their truck is located. Carriers can now also use multi-state searching to find more loads faster by filtering through multiple states at once.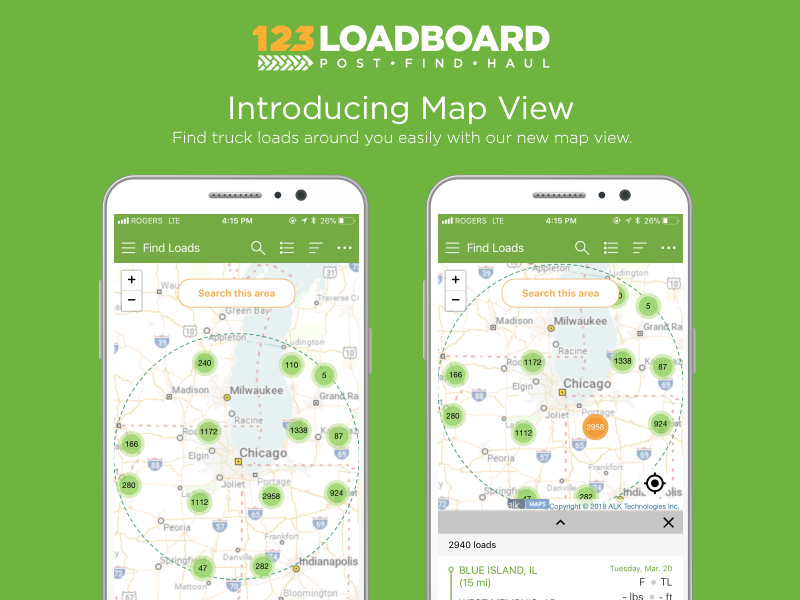 The option to get a fuel advance is a new feature that is available on every load plus drivers can enroll for a free 123Loadboard fuel card allowing them to save 10-25 cents per swipe at over 14,000+ fuel stations across the USA. The 123Loadboard app is now a powerful marketplace where the driver can search, find, book, factor, save on fuel and get quick cash to manage their loads – anytime, anywhere.
About 123Loadboard
Founded in 2004, 123Loadboard provides a freight matching marketplace for carriers, owner-operators, brokers and shippers to engage with pertinent, easy-to-use trucking tools using the latest technologies to help professional truck drivers find loads and increase their loaded miles. Affordable web and mobile apps allow users to customize their subscription to meet their specific needs. The company is a trusted source for freight matching, credit, compliance issues, mileage and is one of the few trucking services where posting loads is still free. Visit 123Loadboard for more information.