123Loadboard Launches Real-Time GPS-Based Truck Locator
123Loadboard has announced the release of Truck Locator, a next-generation tool to locate real-time GPS verified trucks matching truck freight throughout North America.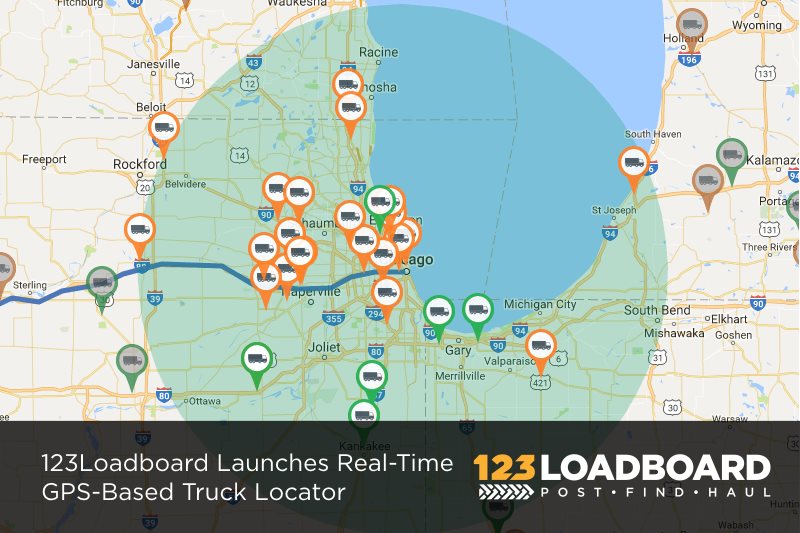 123Loadboard is leading the industry with innovation and has focused on the communication between freight provider and carrier. Freight providers can now locate GPS verified and predictive truck capacity, broadcast an alert with load details to selected carriers, and connect with carriers to get their freight hauled.
Using big data driven technology and real-time positioning, Truck Locator provides brokers, third-party logistics companies, and shippers access to actual carrier visibility and truck capacity to help move their freight.
"Our focus is on our customers and we're continuously researching and building innovative tools. Our Truck Locator will definitely improve the freight movement process. Carriers will also benefit by spending less time searching for truck loads because the broker will be reaching them directly through seamless 2-way communication," said Loarn Metzen, V.P., 123Loadboard.
Connecting digitally without losing time on endless telephone calls and negotiations is a necessary technological step to improve the trucking industry. Leveraging technology and the truck driver's smart phone to improve connectivity, Truck Locator allows users to:
Find real-time GPS verified truck availability
Connect directly with the right carriers
Broadcast loads through alert notification to a driver's mobile device
Confirm load details, pick-up/drop-off times, and rates
"Truck Locator provides quick access to real-time available trucks with minimal search effort from the broker. No more wasted time because they can immediately see trucks around their load. They can then reach out to the carrier with pertinent load information to get their freight moving. Creating efficiency is a top priority for 123Loadboard," continued Loarn.
Brokers searching for trucks now have a clear pathway to start the negotiation process with the carrier. Truck Locator's connectivity offers users an efficient process and visibility while reducing searching time for both the freight provider and the carrier.
About 123Loadboard
123Loadboard is an industry leader in load board solutions that works to help truckers increase their loaded miles and to help brokers, third-party logistics companies, and shippers move their freight effectively and efficiently. Founded in 2004, 123Loadboard offers a freight matching marketplace designed to allow users to engage with trucking tools meant to help professional truck drivers find loads and boost their loaded miles. 123Loadboard is partnered with more than 30 companies serving the transportation industry and is a member of various trucking associations.