App tour of 123Loadboard's next-generation load board app
This past August, we launched our newest load board app with loads of new features.

Our latest app version includes:
Load update in real-time
Document capturing and storage
Attach documents to any load
Submit documents for quicker payment
Load booking status (available, booked, etc)
Map-based load search
Improved freight rate data (low, average, and high)
Truckloads can now be sorted by price per mile
Haven't downloaded our mobile app to find loads? Click these links to download our free mobile app: Android app | iOS app
Load board app tour
Real-time load results
Detailed search filters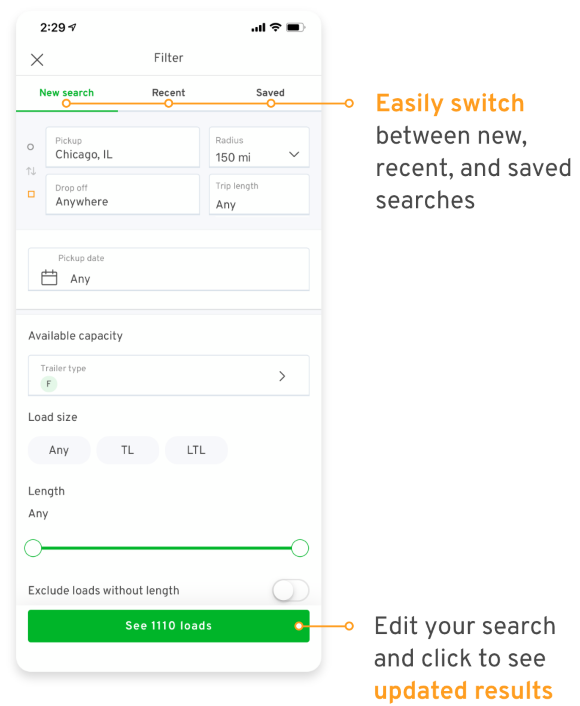 Load details and booking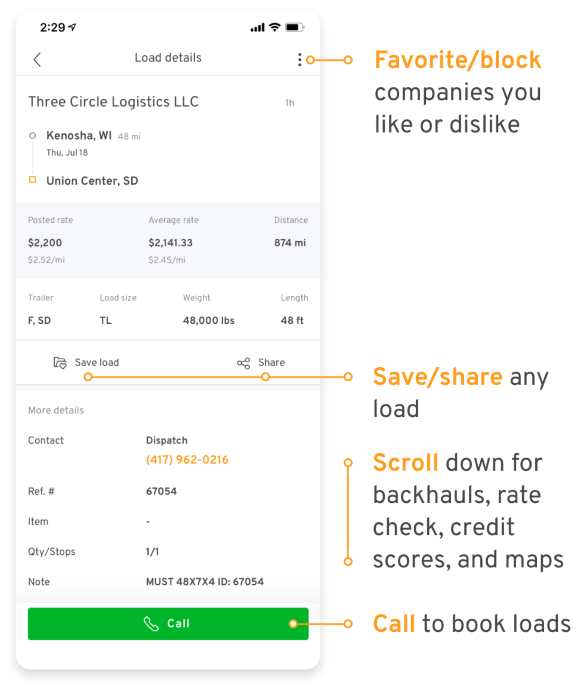 My loads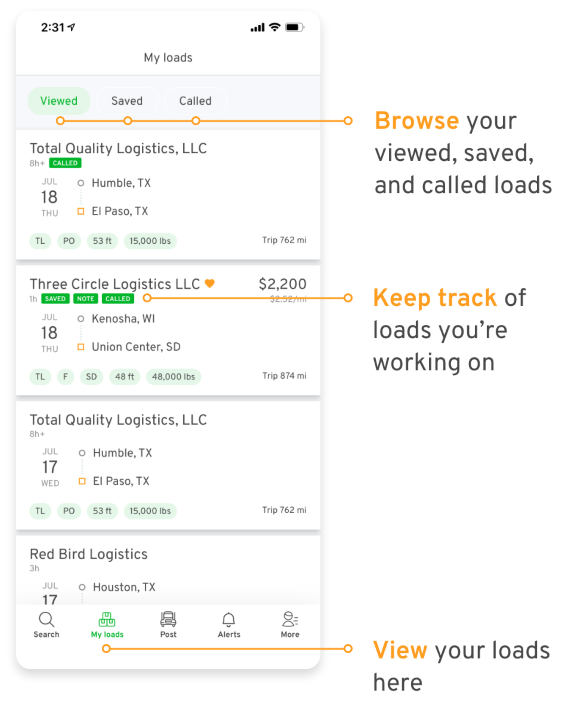 Post your truck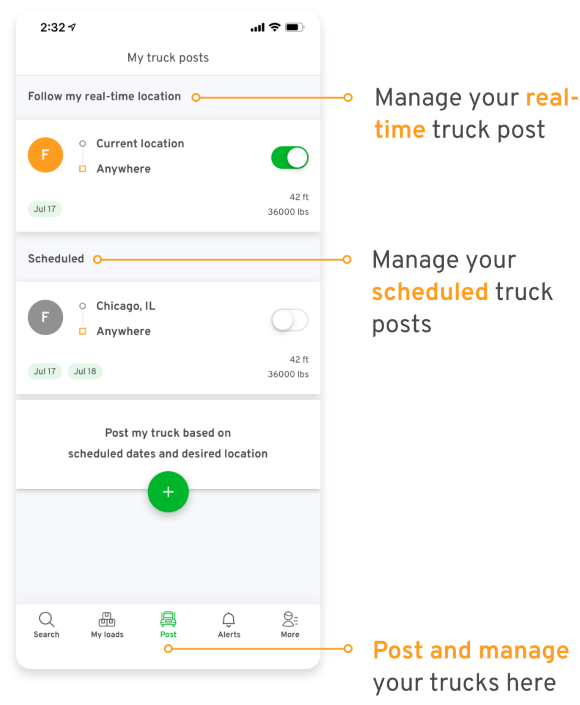 Real-time load alerts
More resources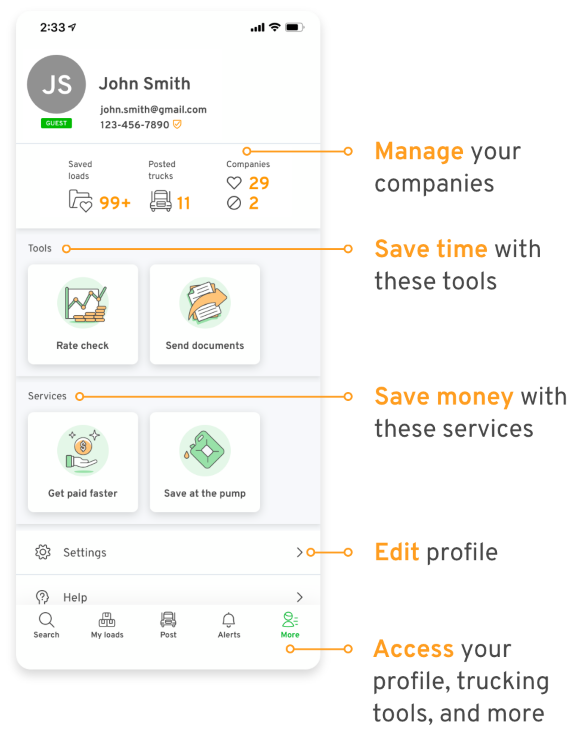 We hope you enjoy our new app. Should you have any feedback, let us know.