Logo, creatives, and banners
Spread the word about 123Loadboard and the great service we provide to the trucking industry.
Spread the word about 123Loadboard
Advertise 123Loadboard services with the banners and logo provided below – we greatly appreciate it! Please remember to follow our brand guidelines.

123Loadboard description
123Loadboard provides freight matching for carriers, owner-operators, brokers, shippers, and dispatchers to engage with pertinent, easy-to-use trucking tools using the latest technologies to help professional truck drivers find loads and increase their loaded miles. Affordable web and mobile apps allow users to customize their subscriptions to meet their specific needs. Membership plans start as low as $35 per month. Visit www.123loadboard.com for more information.

123Loadboard logo
Please remember to link our logo to https://www.123loadboard.com or your custom affiliate URL.

123Loadboard banners
Please remember to link banners to https://www.123loadboard.com or your custom affiliate URL.
250X250 (Download)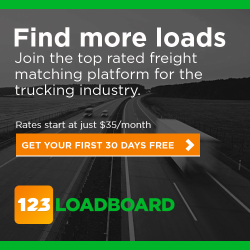 500X500 (Download)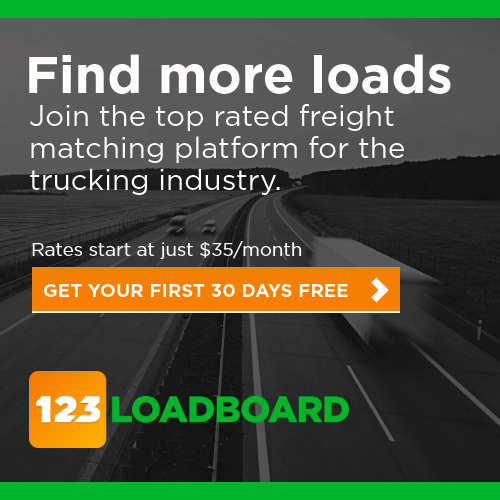 Trademarks and Usage Guidelines
By using the 123Loadboard trademarks, service marks and logos (collectively "Trademarks") appearing on the 123Loadboard website, mobile app and services you agree to follow the above-outlined guidelines as well as our Terms of Service and all our rules and policies. 123Loadboard reserves the right to terminate, modify or change the permission in these guidelines at any time at its sole discretion. For further information about using the 123Loadboard name and trademarks, please contact us.