A new, modern load board experience is coming.
We've been hard at work to bring the best load board solutions to you.
What's New
Our goal is to update this page with newly launched features every few weeks. If you have a suggestion, let us know by sending an email to suggestions@123loadboard.com.

Submit Your Idea
Have suggestions on where we can improve. Let us know about your ideas in our new ideas portal available on the dashboard.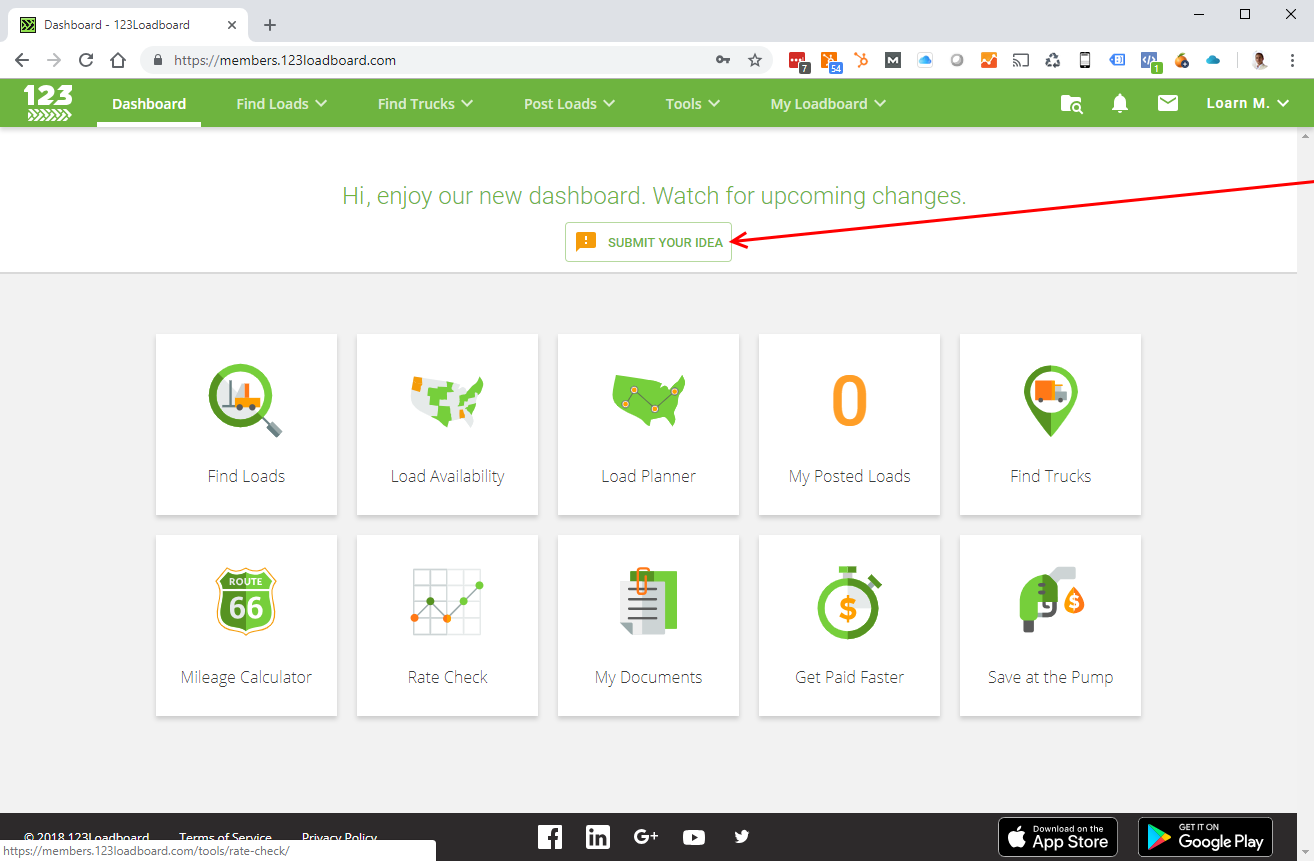 New Dashboard
Clean and modern. Access important tools faster. Totally mobile friendly.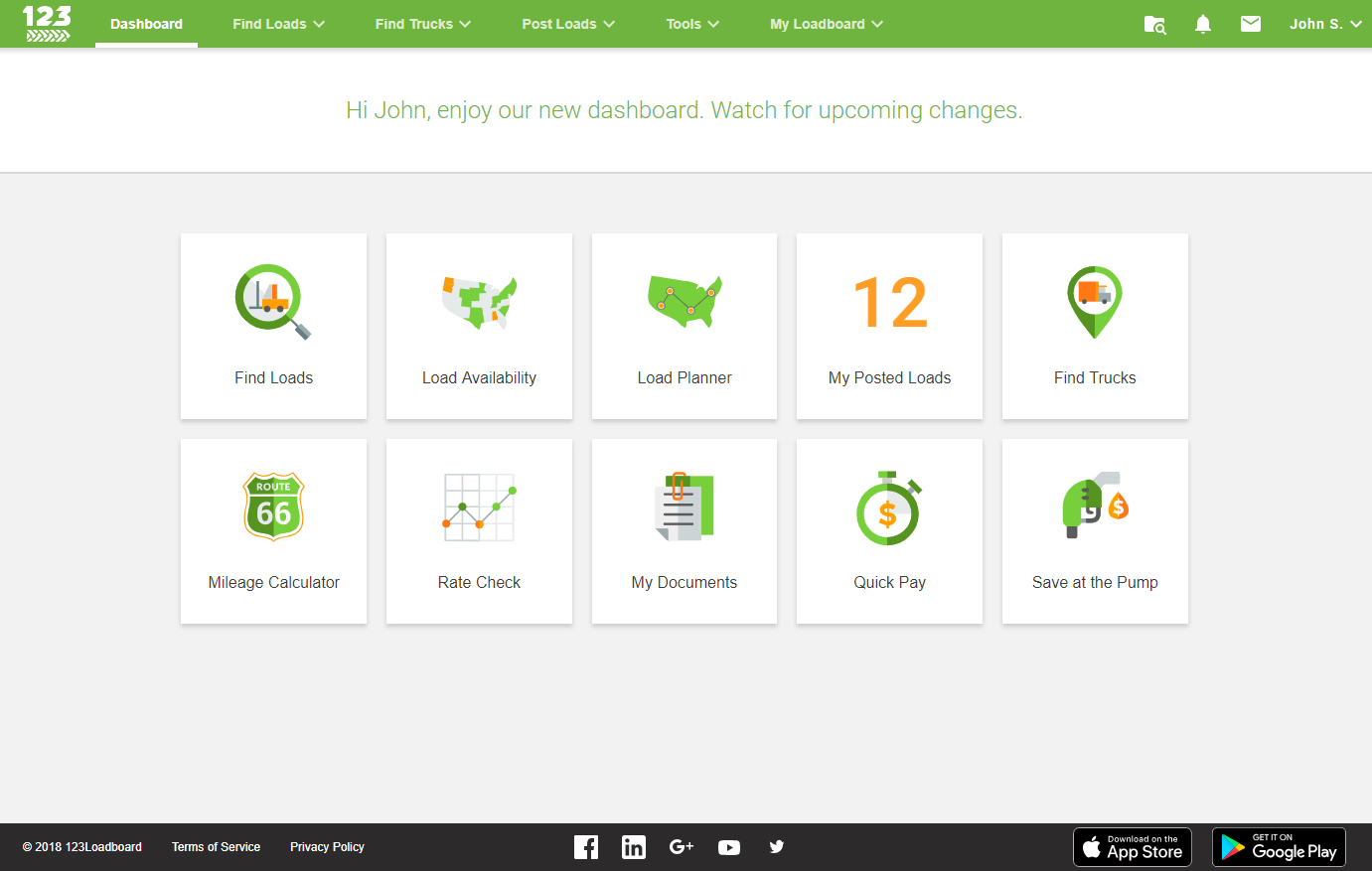 Truck Locator
Easier to use. More options to find available trucks faster. Toggle between Map and List view. Filter by favorites, on-boarded carriers, etc.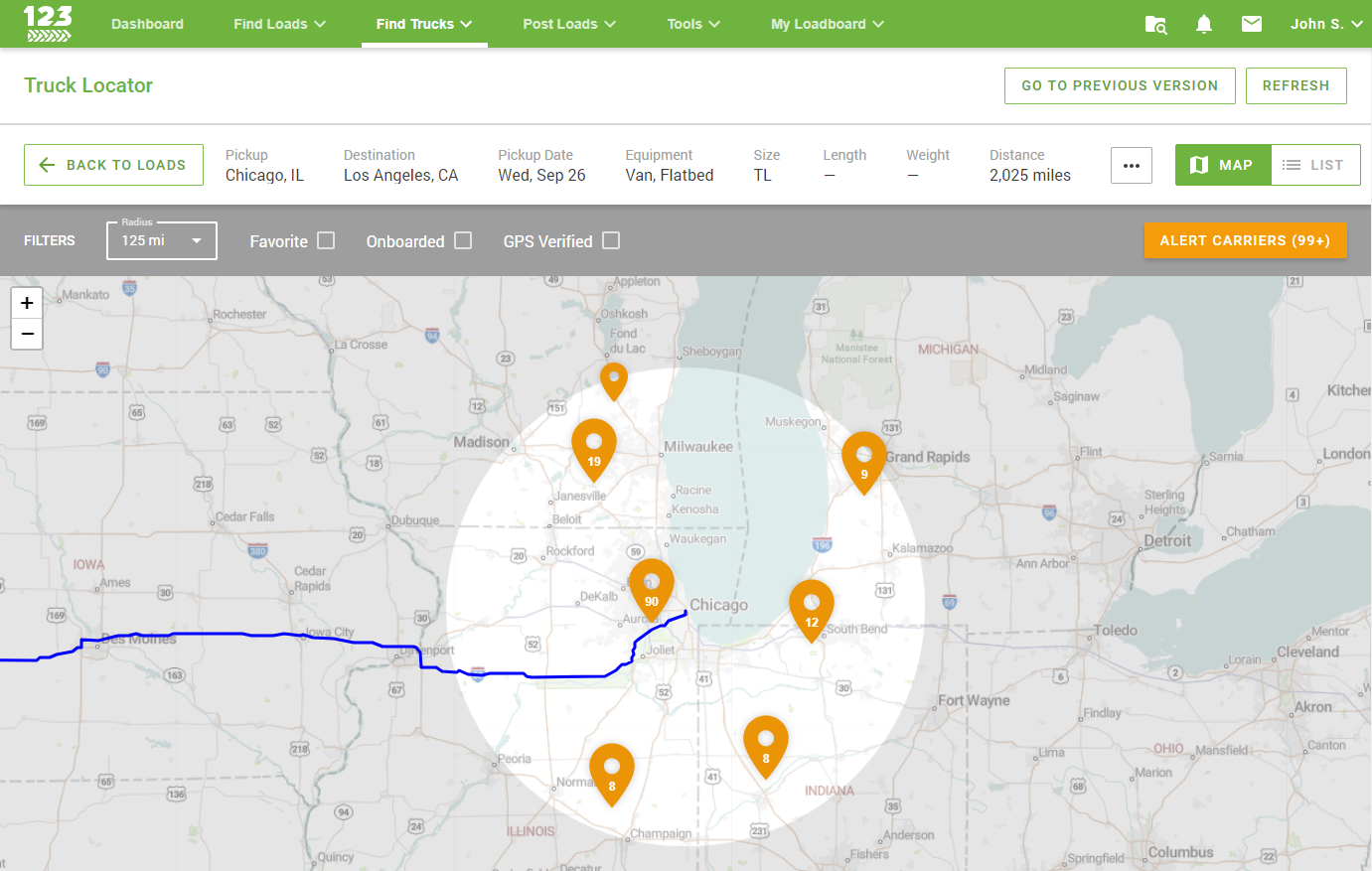 Truck Locator Features
Brokers can now quickly tag carriers as their favorites, tag as on-boarded, and/or even hide if needed.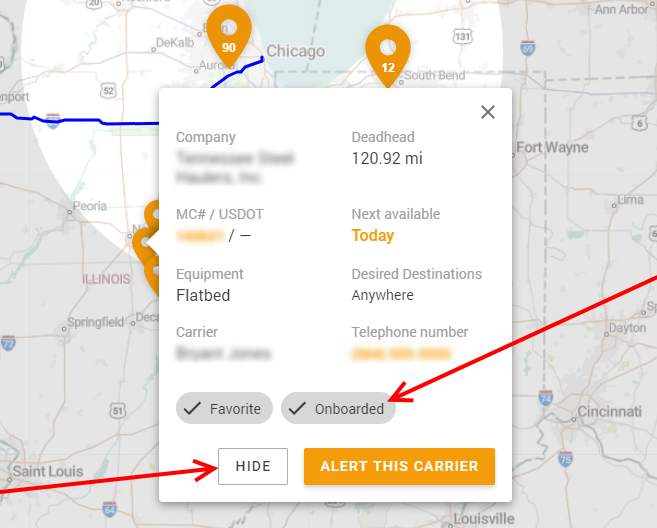 FMCSA Search
Review and monitor current operating authority, insurance status and safety ratings. Learn more.

Reefer Rates
Now available on 123Loadboard, get weekly fruit and vegetable truck rates – free! Learn more.

Fuel Prices
Stay up to date with fuel prices and energy trends. Learn more.

Border Wait Times
Get information as to the waiting times at the various Canadian/US Border crossing points. Each border location updates its estimated wait times hourly. Learn more.

Roadside Assistance
Ensure you keep your truck moving. We now offer great roadside assistance programs. Learn more.

Upload Posts
We now offer different options to automate and upload your loads directly into your account. Learn more.

Export Posts
We now offer various methods to export your loads to other load boards, carriers, etc. Learn more.

TMS Integration
For your convenience, 123Loadboard is integrated with over 30 Transportation Management Softwares (TMS) that can automatically send your load postings to us. Learn more.

HTML Embed Code
Display your posted loads on your own company website in real-time at no monthly charge. Copy the HTML Code from your account and paste it directly into your company website. Learn more.

Posting Aid
Posting Aid is a free program that assists you in uploading and automatically posting your loads to 123Loadboard. Posting Aid captures and posts continuous changes made throughout the day. Learn more.