What is Rate Check?
Rate Check is a tool that provides transportation professionals with the average rate a load will pay per mile. Rate Check add-on allows carriers to quickly:
Research and compare industry price averages before accepting offers
Negotiate prices and better estimate your load revenues
Review and compare average rates at a low cost.

Rate Check – Freight Rate Calculator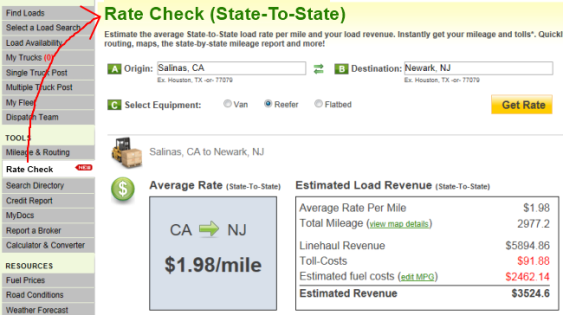 Rate Check in Load Search Results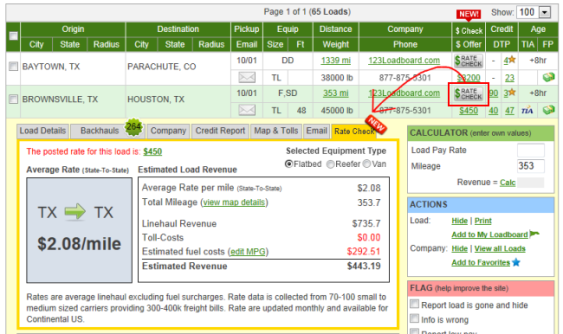 Click here to watch a Rate Check Tool Video.