How do I log into my 123Loadboard account using the mobile app?
How to log into mobile app: Members of 123Loadboard can sign into their account using the App. Note that guest users are limited to a certain amount of load searches per day.
Follow these steps to sign in to your 123Loadboard account using your mobile app.
Step 1 – Download our App
Android download link
iOS download link
Step 2 – Click on "Sign In"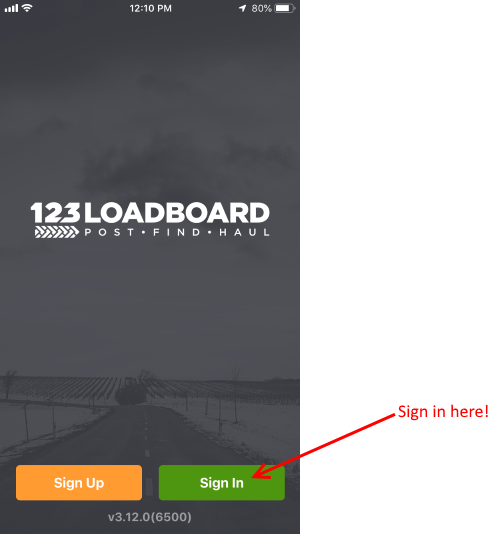 Step 3 (option 1) – Sign in using your email
Step 3 (option 2) – Sign in using your social sites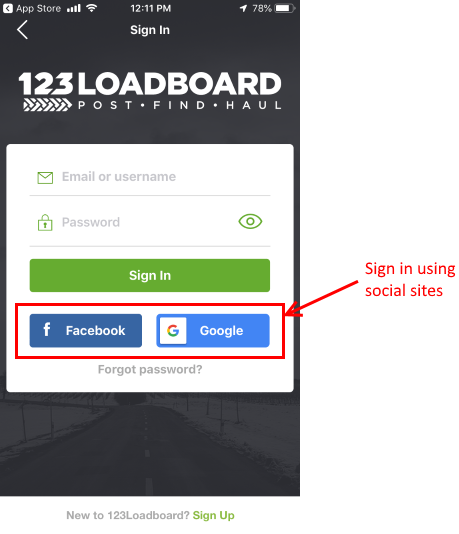 Forgot your password? Reset it easily.