How do I log into my 123Loadboard.com account using the mobile app?
How to log into mobile app:  Members of 123Loadboard.com can sign into their account using the App and get unlimited access. Guest users are limited to a certain amount of load searches per day.
Follow these steps to sign into your 123Loadboard account using your mobile app.
Step 1 – Click on the Menu icon in the top left of the app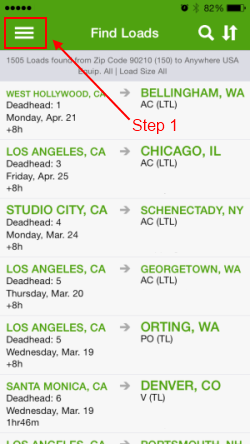 Step 2 – Click on "Sign In" the menu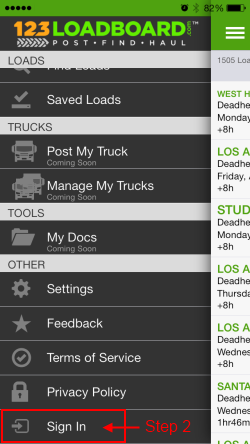 Step 3 – Enter your 123Loadboard.com username and password and click "SIGN IN"