Integration Offer
Integrate to post your loads and receive $100.


1. Integrate
We work with countless TMS systems and softwares. 2. Post loads
Your loads are posted in real time direct from your TMS. 3. Move freight
Carriers will find your loads and connect with you directly.
Move more loads with 123Loadboard – freight matching for the trucking industry. For your convenience, 123Loadboard is integrated with over 30 Transportation Management Softwares. Here are our featured softwares: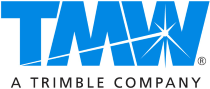 Set up your free integration and get $100
Call 877-875-5301, ext. 2 or fill out the form below to get started.
*No charge integration through Aljex. New accounts only. Minimum requirement of loads posted per day. Once integrated and loads are being posted automatically, $100 will be sent to the posting company. This offer applies to the following softwares only: TMW, Mcleod Software, Descartes Aljex, Mercury Gate, and Tailwind. Contact us for full details.
Looking to move more freight and find carriers?